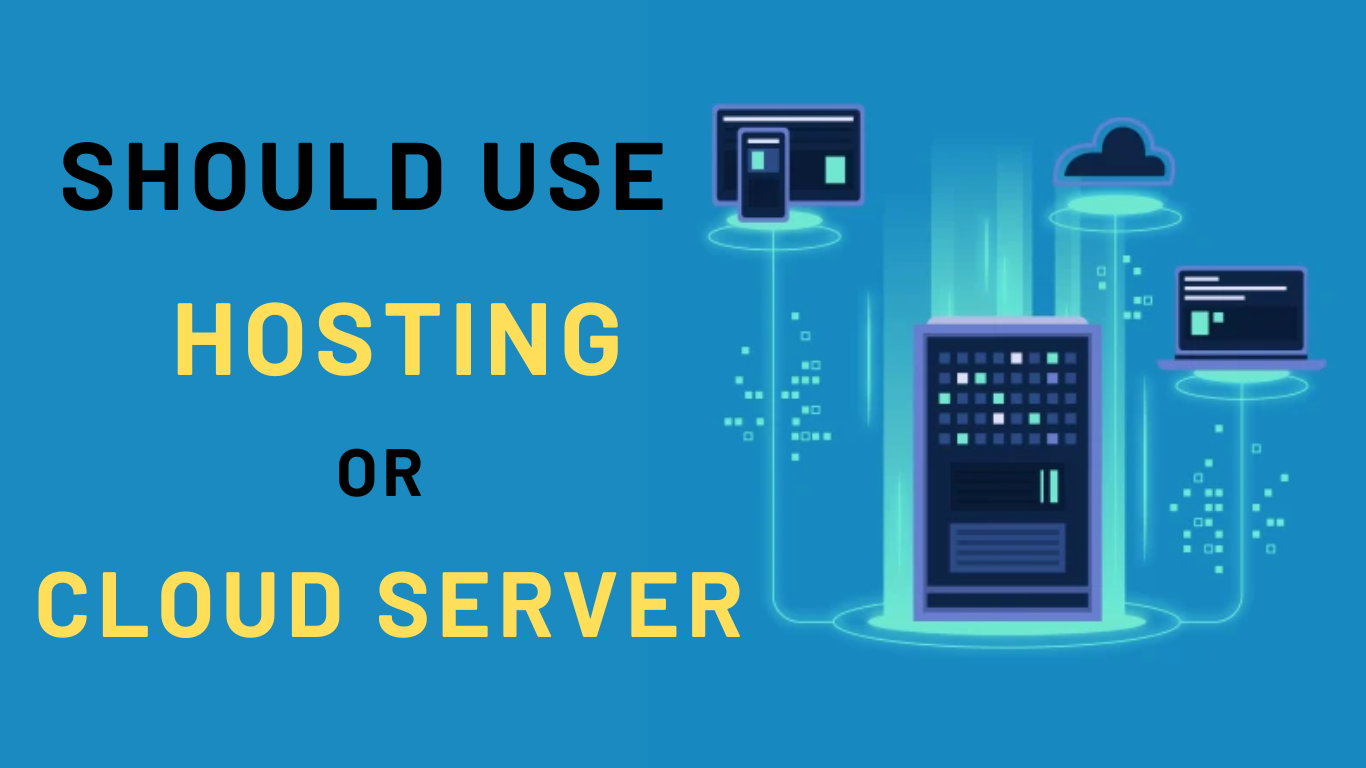 Should you use Hosting or Cloud Server for business?
Hosting and Cloud Server are both recommended hosting services from solution providers. However, many businesses are still wondering whether to use Hosting or Cloud Server. This article will help you have an overview and choose the right type of hosting for your business.
What is Hosting?
Hosting is a professional website hosting service package with a fast speed connection server. Hosting is always the right solution for individuals or businesses who want to have a website to introduce and trade on the Internet in an efficient and cost-effective way.
Hosting service
What is Cloud Server?
Cloud Server is used for storage like Hosting but will have a virtual private server, deployed and developed on the basis of cloud computing technology. Therefore, Cloud server inherits the outstanding advantages of cloud computing technology that will not be possible when using normal Hosting.
What is Cloud Server?
Should I use Hosting or Cloud Server?
To know if a business should invest in Hosting or Cloud Server, we need to consider the pros and cons of each type:
Hosting
Advantages
At low cost, most of these sites run standard software built into the server. Hosting is popular not only because of its low cost but it is also very easy for you to operate in the early stages because it does not require too much specialized skills.
Defect
– Unable to adjust the server's parameters or install other applications.
– Depending on the server, if the individual server is down, so will your website.
– When a website on a single server is attacked, other websites on the same server will also be affected.
– When the need to use Hosting increases, the expansion process will take place slowly, affecting the business of the business because it has to suspend the entire server system to upgrade.
Cloud Server
Advantages
Cloud server is developed based on cloud computing with almost unlimited storage. Therefore, data stored on Cloud Server is generally quite stable. The security of Cloud Server is also very high.
Defect
Cloud server itself seems perfect, but there are certain disadvantages. The first is the issue of information security. Of course, in terms of security, Cloud Server is definitely superior to VPS. 
Compared to a private server, the security of Cloud Server is still lower. However, if you use Cloud Server Linux, it may be more secure than Cloud Server Windows.
However, with the advantages that are superior to Hosting, Cloud Server is still a worthy choice.
Currently, there are many good Cloud Server rental providers on the market. However, it is necessary to choose a reputable Cloud Server rental provider with a clear commitment to Cloud Server parameters to ensure the best benefits when using the service. With a team of experienced staff, WeGoTT is proud to be a reputable unit in cloud computing services, pioneering in providing many services such as Cloud Server rental, Private Cloud,…