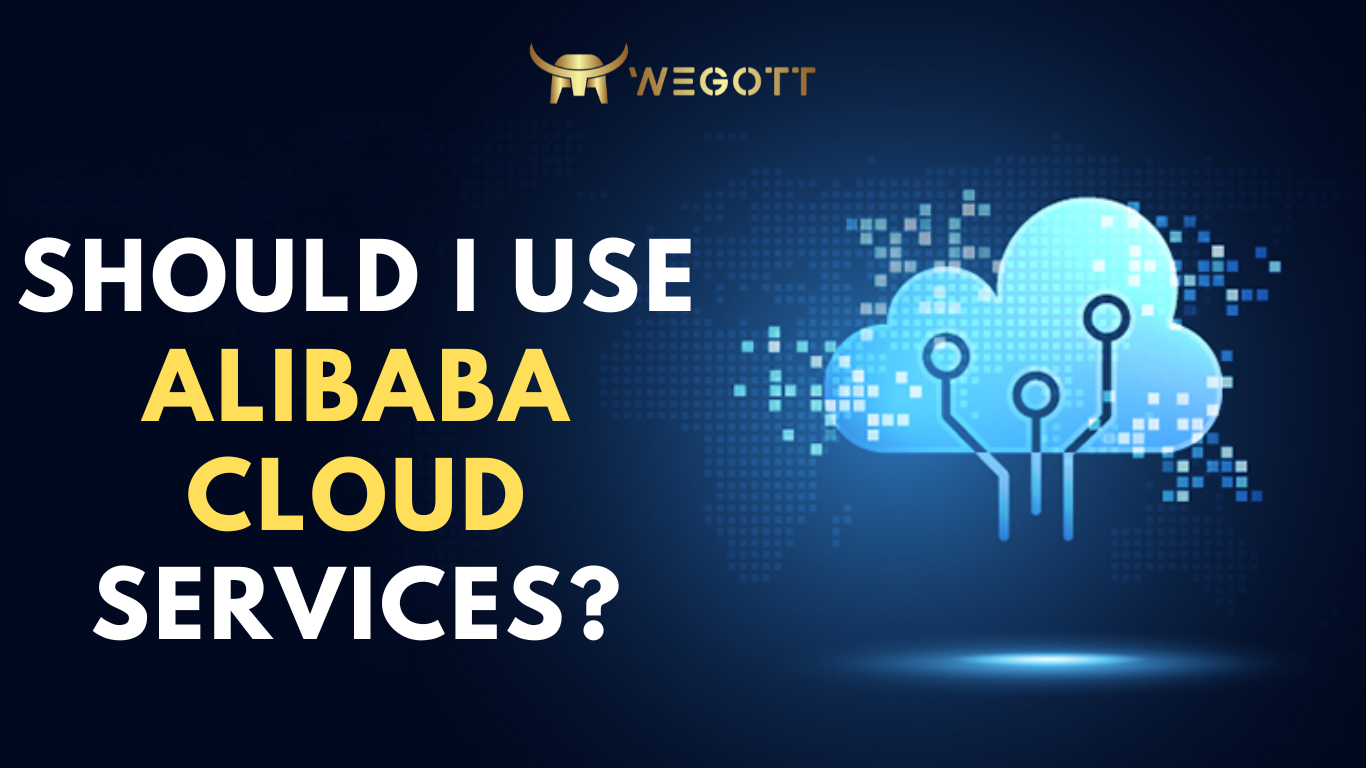 Should I use Alibaba Cloud services?
In the field of cloud computing and artificial intelligence, it is not difficult to find a globally renowned supplier of quality and service, Alibaba Cloud is an example. Let's find out with WegoTT through the article below!
Overview of Alibaba Cloud
About Alibaba Cloud
Alibaba Cloud, formerly known as Aliyun and founded in 2009, is a Chinese cloud computing and artificial intelligence services provider.
Alibaba Cloud has data centers in over 20 regions and more than 60 availability regions worldwide. Furthermore, Alibaba Cloud is proud to have over 3 million customers in over 300 countries and regions.
Alibaba Cloud is currently the best cloud storage service provider in China, Asia-Pacific and third in the world thanks to its ability to provide multi-industry solutions.
Alibaba Cloud products/services
Network and CND
Alibaba Cloud network service will bring you a high-speed, stable, low-latency network experience and extremely flexible cloud connectivity. Alibaba Cloud's network services provide secure and reliable communication. Especially, with more than 75 regions deployed globally, Alibaba Cloud's node network also allows you to get close to the nodes, thereby shortening the geographical distance.
Cloud storage
Alibaba Cloud storage solution is always designed to meet the diverse needs of users in a variety of fields. The products will offer businesses all over the world an extremely secure, stable, and intelligent data storage service. These solutions can assist businesses in migrating to the cloud, laying the groundwork for digital transformation.
Cloud security services
Alibaba Cloud is currently providing the digital infrastructure for Alibaba Group. This means that the security level of security services at Alibaba Cloud is very high. Custom products can be mentioned such as Anti-DdoS, SSL, Cloud Firewall, ..
Service evaluation at Alibaba Cloud
Packages and prices
Alibaba Cloud provides a wide range of enterprise-class cloud-related services such as elastic computing, relational databases, big data processing storage hosting, content delivery networks, anti-DDoS protection solutions. domain name law and many other services.
Furthermore, all cloud services are available on a pay-as-you-go basis, with a transparent and straightforward pricing system, providing a refreshing experience. In terms of payment, Alibaba Cloud accepts credit/debit cards, PayPal,…
However, when using Alibaba Cloud services through WegoTT, customers will be provided with the best price support services.
Speed and experience
Some of the tachometer tests on Alibaba Cloud main website show high enough accuracy and give you a smooth experience. On the other hand, the downtime is almost non-existent, i.e. 99.99% uptime.
Support
When assistance is needed, Alibaba Cloud offers various types of self-service as well as toll-free phone and live chat support, booking system and phone.
Additionally, they offer a documentation center, blog, FAQ section, forums, and fairly detailed step-by-step instructions, all with illustrations. The forums are quite active and provide a lot of useful information.
Some limitations of Alibaba Cloud
While Alibaba Cloud is a good choice for personal blogs and small and medium-sized businesses, it doesn't offer any other outstanding features to set itself apart from the competition, other than infrastructure. Global. It's a bit disappointing not to see more features from a major vendor..
However, the plus point of using Alibaba Cloud's Web hosting is that you can host up to 30 domains per hosting account. Although there is no automatic installer, you can still install today's popular CMS applications such as WordPress and Joomla.
Should I use the service at Alibaba Cloud?
Although there are some limitations, overall, Alibaba Cloud is still a reputable provider for you. A few reasons can include:
Has been recognized worldwide for technological innovation, serving customers worldwide.
Ranked TOP 1 in China, TOP 1 in Asia Pacific and TOP 3 in the world in terms of hosting services
Proven performance and reliability with over 3 million customers in over 200 countries.
Fully comply with international standards for information security, committed to protecting the privacy of your data.
There are numerous promotions.
The above article is WegoTT's objective assessment of Alibaba Cloud. This is a great provider for you. Please consult and decide whether to choose this provider.