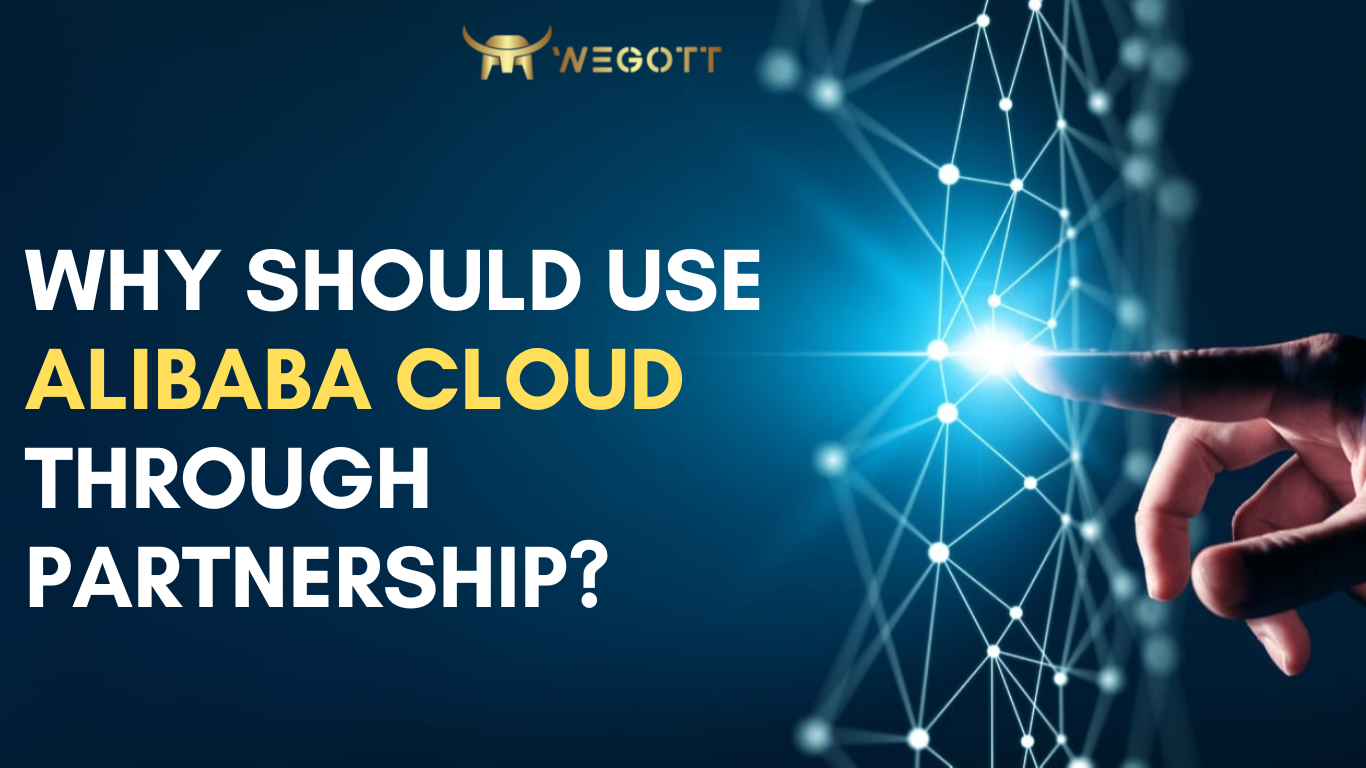 Why Should Use Alibaba Cloud Through Partnership?
As a Partner and Reseller of Alibaba Cloud, WeGoTT provides comprehensive services to help customers accelerate their journey to the cloud. We provide not only Managed Cloud Services, but also Alibaba's most developed services. Why use Alibaba Cloud from Reseller? What are the benefits? With Alibaba Reseller, who owns the account? We will answer these questions in today's article.
Who owns the account when using Alibaba Cloud?
When WeGoTT offers Alibaba Web Services as an Alibaba Cloud Reseller, the customer is the "owner" of the account. At WeGoTT, we work hard every day to deliver value and build trust with our customers.
The pricing model of Managed Cloud Services is designed by a team of experienced WeGoTT technicians. To take advantage of the cloud computing consumption model. That is, users pay as much as they use. With the Managed Cloud Services model at WeGoTT, customers will not experience lock-in.
Why use Alibaba Cloud from a partner?
To answer the question "Should I use Alibaba Cloud service from a partner?". We analyze what benefits customers get when using Alibaba Cloud through a partner like WeGoTT? Check out some of the benefits that customers enjoy below:
About the service:
Customers have full rights to own, manage and operate the account.
Infrastructure service quality commitments comply with Alibaba Cloud's service quality commitments.
Solutions/services are optimized and improved to suit the customer's region and business characteristics.
About cost:
The service is offered at the price of Alibaba cloud recommended or even better, applicable to all Alibaba discounts.
Cost Analysis: Experience in cost analysis and application to cloud deployment. Detect unusual payouts and identify root causes for immediate remedial action.
Optimization: Get cost optimization recommendations and optimization recommendations.
Receive updates on the latest services of Alibaba Cloud from partners to improve service quality and optimize system costs.
Support customers to make payments and issue invoices quickly and simply.
Technically:
All Alibaba Cloud terms apply.
Support customers to familiarize themselves with Alibaba Cloud accounts. We help our customers 24/7.
Provide recommendations on management services. Helps improve use and prevent damage.
Supported in-depth training for the operation team of the business.
Customers can choose the level of Managed Cloud Services for all accounts.
Support for administration of Alibaba Cloud accounts and enterprise level support. We adhere to corporate standards.
About the platform
WeGoTT has a solid technology foundation, high reputation in the industry.
The support and trust of domestic and foreign customers.
Using Alibaba Cloud through WeGoTT is the optimal choice for businesses. Deliver more value and help businesses accelerate their cloud adoption. We provide the best Alibaba Cloud services combined with WeGoTT's own services to upgrade perfection.