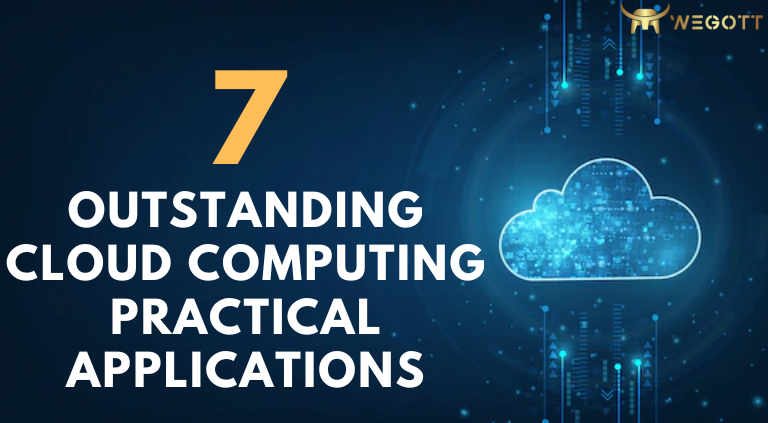 7 outstanding cloud computing practical applications
Cloud computing is a computing model and a set of technologies that enable users to access cloud services via the Internet. This is a newer model, but it is becoming increasingly popular and preferred. Various cloud computing applications have proven effective in providing a
wide range of solutions to various problems.
The following article lists some outstanding practical applications of cloud computing that are unquestionably required for businesses considering using this technology.
Cloud computing storage and sharing
Users can store data in the cloud using cloud computing. Users can easily access and edit from any device with an Internet connection. Employees of the company can now easily perform remote tasks as a result of this. At the same time, organizations only pay for the amount of cloud storage they use and don't have to worry about monitoring the storage infrastructure's maintenance.
Big Data
Another application of cloud computing is the ability to analyze large amounts of data, both structured and unstructured. This could include customer information, market trends, business sales performance, and other factors.
The cloud makes big data analytics simple, useful, and affordable. Businesses can then extract valuable information to exploit and use.
Data backup and restoration
Manual data backup methods are often time consuming and costly. Data backed up in this way is also vulnerable to viruses, loss, and harm to the business.
As a result, cloud-based backup and storage is a viable solution to these issues. This is simple to implement and ensures maximum data security for the company. Some cloud services enable users to schedule backups and encrypt backups to protect against hacker attacks.
Website hosting
Cloud computing technology is extremely beneficial to businesses in terms of efficient website hosting in order to meet the company's ongoing growth. Scalability is provided by cloud website hosting. Businesses simply switch to the nearest available server in the event of a website problem.
Furthermore, businesses only pay for the actual needs of use while ensuring the security system is transparent and complete.
Disaster recovery
Users can create disaster recovery solutions (DR) in the cloud using cloud computing. The user creates a copy of the website and continuously copies the data and configuration settings in this model. This offers a low-cost disaster recovery solution. This solution allows for faster recovery from a grid of different physical locations at a much lower cost than traditional disaster recovery solutions.
Software testing and development
Developing an application or in-house software used to be an expensive and time-consuming process. Because of the complicated hardware and software installation and configuration requirements.
Cloud computing provides users with a variety of tools for continuous integration and delivery. This makes testing and software development more efficient, less complicated, and less expensive. By shortening the software delivery lifecycle, businesses can gain a competitive advantage.
Business management application
Cloud computing can be integrated into enterprise management strategies. Using business management software such as Enterprise Resource Planning (ERP) or Customer Relationship Management (CRM),…
These applications are delivered via software as a service (SaaS), which is primarily based on cloud computing models. To ensure the upkeep, security, and easy management of the company's critical resources.
The article discusses notable practical applications of cloud computing. If you are looking for a reputable cloud computing service, please contact WeGoTT's professional team of consultants at (+84) 986 119 735 or via email at contact@wegott.io for a free consultation.