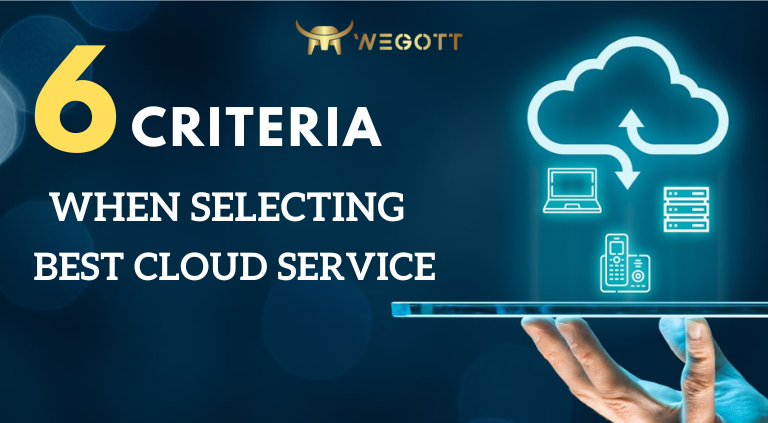 6 criteria when selecting the best Cloud Server service
Surely, the first thing you will do when looking for a cloud server rental service to use for your business is to evaluate that provider in order to make the best decisions. So, in order to evaluate how good a cloud server service is, and what criteria will help find a provider that best suits business needs, WegoTT will provide answers in the following article.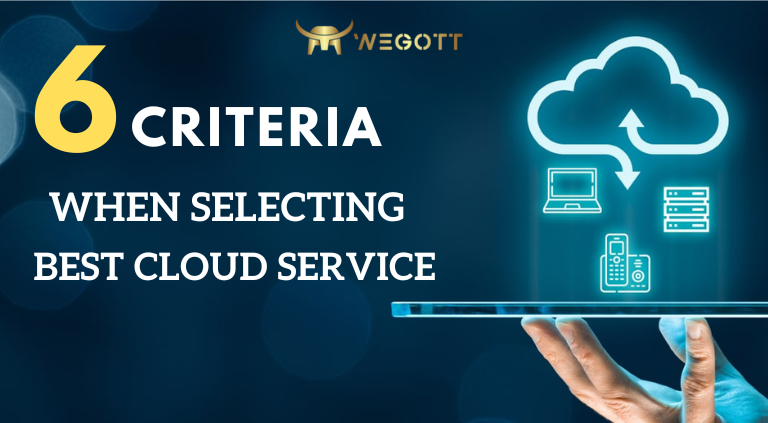 Safety – Security
When it comes to cloud services, security is of the utmost importance. Isn't a cybersecurity law already in place? As a result, it is critical to comprehend the factors related to the use case, industry, legal requirements, and any other concerns you may have.

WegoTT is confident in being the most secure cloud server service provider. With an active system and round-the-clock protection for the largest online newspaper sites today. WegoTT will ensure that you are warned of attacks and activities that are harmful to your business, thereby providing consulting solutions to businesses.


Architectural infrastructure
Evaluating a supplier's architectural infrastructure will provide you with information about the supplier's responsiveness capacity as well as its compatibility with the current business model. In addition, when making your decision, you may want to consider your provider's cloud storage platform. A good provider will provide a variety of hosting options to meet a variety of needs. Each service typically offers options for storing and retrieving data on a regular versus infrequent basis.
WegoTT has a strong infrastructure and a team of leading IT experts who have served the entire system for many large Vietnamese enterprises. You can be confident that your company's cloud server service will be deployed on such a large infrastructure.


Management capabilities
It is also critical to select the best cloud platforms for management capacity. Make certain that the cloud server provider you select offers services that are simple to integrate with your existing system. Before making a final decision, you should estimate how much time and effort your staff will have to devote to managing the cloud infrastructure.


Service level
This factor is critical when a company's response times, availability, productivity, and support are all critical. When using the service, you should also pay close attention to the legal requirements for data security. Trust is required between the two parties, and legal agreements should be clearly established.
Select the best service


Support
Another factor that requires special consideration is support. Can you get help quickly and easily if you need it? In some cases, the only way to get help is through a chat service or a call center. Before selecting a provider, inquire about all of the levels and types of support available.


Cost – should you rent a cheap cloud server?
When it comes to selecting a service, cost is something that everyone is concerned about. It is critical to consider whether the price is reasonable for the service provided and whether it is appropriate for the company's current needs.
To benefit corporate customers, WegoTT uses the Cloud Server payment method. You only pay for what you use, which is the most cost-effective and flexible option available today. While still receiving full 24-hour support from the WegoTT team.
If you are looking for a reputable Cloud Server solution and service, we recommend WegoTT. If you have any questions, please call the consulting hotline at +84 986 119 735 or go directly to https://wegott.io/ for a free consultation.